Homestay in Kalimpong 
Firstly, if you are searching for Homestay in Kalimpong this blog may help you. Kalimpong, a hidden gem that offers a perfect blend of natural beauty, culture, and adventure. Kalimpong is an ideal destination for those looking to escape the hustle and bustle of city.  Secondly, one of the best ways to experience Kalimpong is by staying in a homestay. Thirdly, in this blog, we will explore the benefits of choosing a homestay.
Fourthly, a homestay is a type of accommodation where guests stay in the host's home, often with the host family. This allows visitors to experience the local culture and lifestyle in a more authentic way .Homestays in Kalimpong offer visitors the opportunity to interact with local families, learn about their customs and enjoy home-cooked meals. Many homestays are located in picturesque locations, surrounded by lush greenery, making them an ideal base for outdoor activities.
Some of the best homestays in Kalimpong include:
The Orchid Retreat, a beautifully designed eco-friendly homestay that offers stunning views of the Himalayas and the Teesta River.
 The Green Valley Homestay, a cozy and comfortable homestay located in a peaceful and serene location
 The Rose Garden Homestay, a charming and rustic homestay that offers a unique experience of staying in a traditional house. These homestays offer comfortable and clean rooms, friendly hosts, and delicious home-cooked meals.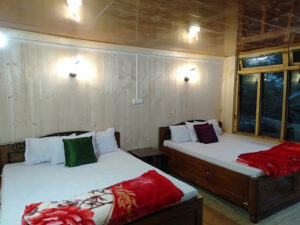 Snow White Homestay
Snow White Homestay in Charkhole is a unique and charming homestay located in the remote village of Charkhole.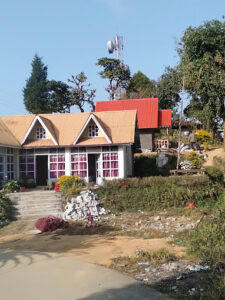 The homestay is a perfect base for outdoor activities such as hiking, bird watching, and gardening. Visitors can also experience the local culture and lifestyle by interacting with friendly hosts .
The Snow White Homestay offers comfortable and clean rooms with traditional decor and amenities. Guests can enjoy delicious home-cooked meals prepared with locally grown ingredients. The homestay also provides a beautiful area where visitors can relax and take in the breathtaking views of the Himalayas.
In conclusion, Snow White Homestay is an ideal choice for travelers looking for an immersive experience of nature. If you're planning a trip to Charkhole and looking for a unique homestay, Snow White Homestay is a perfect choice.
Must read: Best Hotels in Lava and Loleygaon