Kalimpong Hotels Phone Number
If you are looking for the Kalimpong Hotels Phone Number for your trip then this blog will be useful. In fact, a hotels phone number is very useful to make reservation by calling directly to hotel reservation office. In other word, hotel office will always help you to book perfect room for your family according you budget. This special service helps customers to budget there total tour expenditure. Most importantly, you will get all the information about the facility and amenities of the hotel. Lastly, if you need car service from NJP or Bagdogra airport then Kalimpong Hotels Phone Number will help you lot. Our office will provide you actual car rent for pick-up and drop from NJP and Bagdogra airport. We have observed that 20% visitors reschedule their booking due to bad weather and bad road conditions during rainy season.
Therefore, by calling at +91 9434512991 you can reschedule your tour plan or you can ask for refund.
Moreover, with the help of phone number, tourists can ask any questions like, check-in and check-out times and food menu available in hotel. Additionally, having the phone number means extra freedom to all tourists. Our office will help guests to change their check-in and check-out date without any charges. Most importantly, we have a strong rail ticket booking network we help our guests to book train tickets without any extra charge. Although we have hotels at different places like Gangtok, Lava, Pelling, Balurgaht and Darjeeling, guest can book all hotels by dialing +91- 9434512991.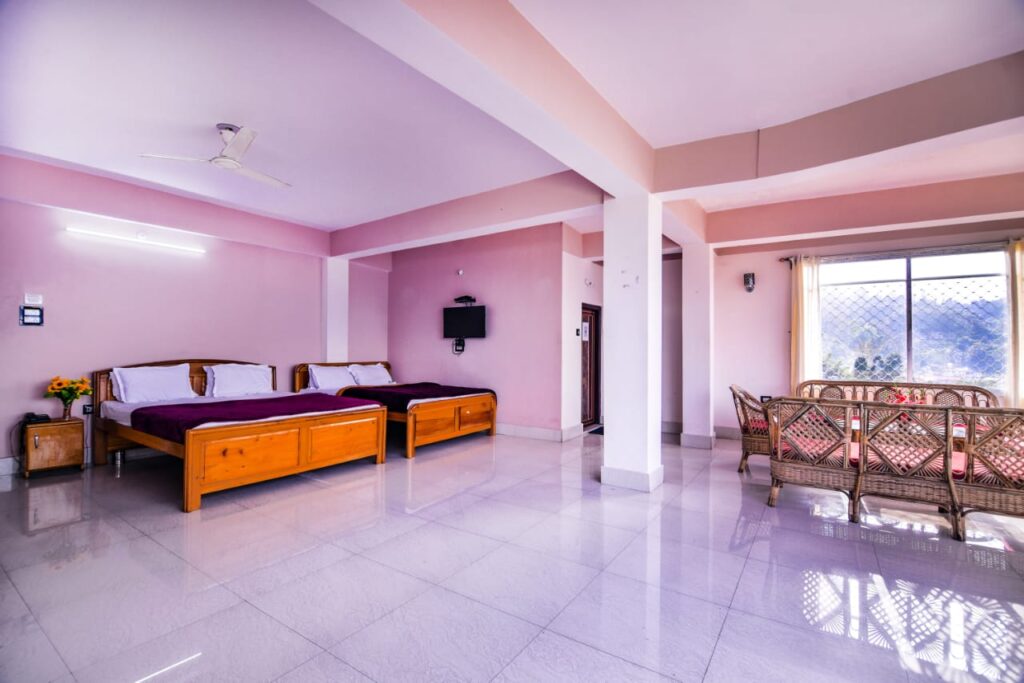 How Hotel Phone Number will help
Furthermore, staff at Kalimpong Hotel is really friendly and they will give you information about the must-visit places in Kalimpong. So don't shy to call Hotel by dialing the phone number: +91 9434512991.Kalimpong hotel Aashiyana one of the best hotels near market and bus stand. Importantly, hotel phone number will help you to book paragliding and tourist spot tickets in advance. We offer this service free of cost.
Benefits of Keeping a Hotel Phone Number
In case of an emergency: unfortunately if you face an accident or facing any kind of troubles you can contact . Our hotel staff will be able to provide you some kind of help or they may contact local police.
To make changes to your reservation: If you wish to change your reservation date and check-in or check-out hotel number help you lot.
To get information about the hotel: If you have any questions regarding location, amenities or cancelation policy you can call hotel for information.
In conclusion, keeping hotel phone number gives you extra freedom during your trip. So in your next trip always write down hotel phone number and keep number in your wallet.