Why Kalimpong is your next tourist destination. We will explain Why Kalimpong your next tourist destination. Above all, Kalimpong a hill station in the Indian state of West Bengal. At the present time, the city is known for its beautiful views of the Himalayan range and its rich cultural heritage.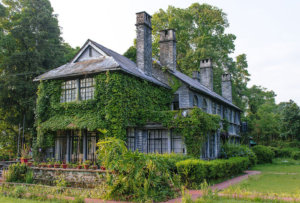 There are several popular local sights to see in Kalimpong.  
Deolo Hill: Deolo Hill  a popular place for hiking and picnicking and offers panoramic views of the surrounding mountains and valleys.
Dr. Graham's Homes: Founded in 1900 by Dr. John Anderson Graham, this boarding school is known for its beautiful architecture and spacious grounds.
Durpin Monastery: At the present time, also known as Zang Dhok Palri Phodang. This Tibetan Buddhist monastery  one of the largest monasteries in Kalimpong and features intricate murals and statues.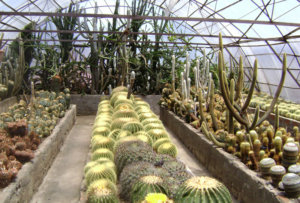 Kalimpong Science Centre: Firstly, a place where visitors can acquire knowledge about science in an interactive way.
Golf Garden: Secondly, a place to play golf while enjoying a panoramic view of the Himalayan range- a must for golf lovers.
Jang-Dong-Palriffo Brang: Thirdly, Jang-Dong-Palriffo Brang, a historically and culturally significant place, the palace of 17th century Bhutanese King Ugyen Wangchuck.
Morgan House: Fourthly, a classic colonial-era bungalow now converted into a museum showcasing the culture and lifestyle of the Anglo-Indian people. Why Kalimpong is your next destination.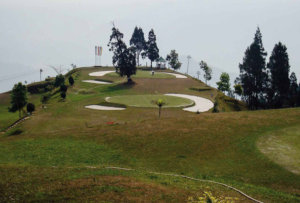 Mangal Dham: Another key point, the Hindu temple dedicated to Lord Krishna.
All the above-mentioned places are just some of the popular places to visit in Kalimpong. There are many more places around Kalimpong to explore for more adventure and beauty.
Tourist destination
Tharpa Choling Monastery:
Even more, Tharpa Choling Monastery is a Buddhist monastery in Kalimpong. Above all, it is a center for studying and practicing the Kadak tradition of Tibetan Buddhism. The monastery is famous for its beautiful architecture and peaceful atmosphere. It is also known for its traditional Tibetan-style paintings and sculptures. These are considered some of the region's best examples of Tibetan art. The monastery also houses a number of monks who study and practice Buddhism. Even more they, teach and guide visitors. The monastery also serves as a pilgrimage site for Buddhists from around the world.
Must Read: Best Hotels in Lava and Loleygaon